Ankarsrum Original USA - ProductCart Case Study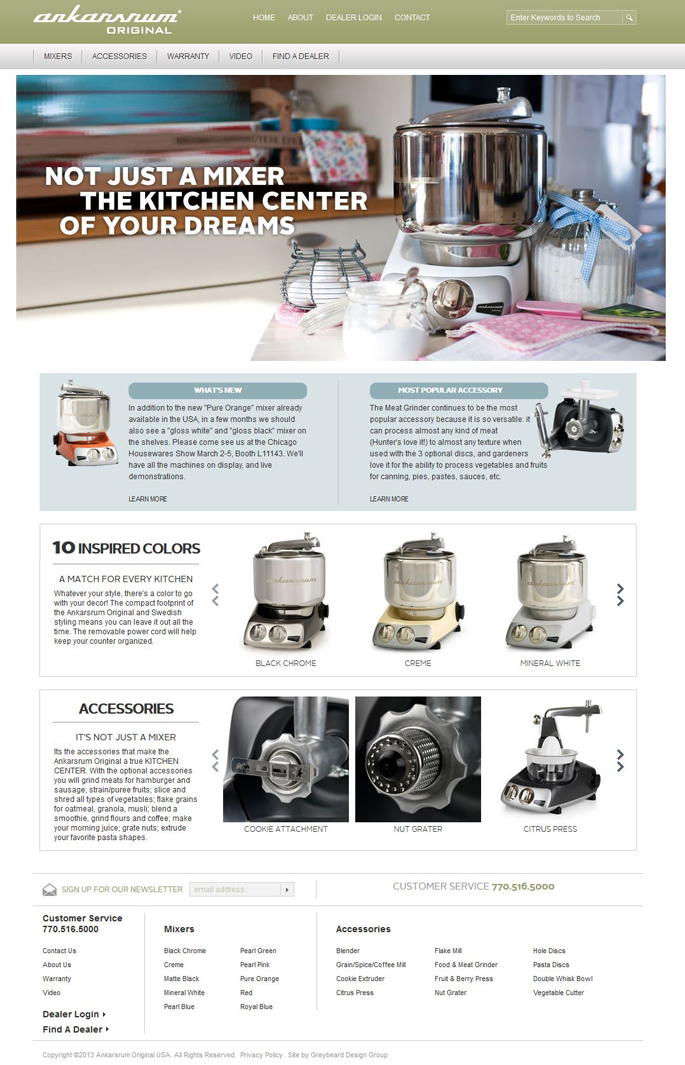 About our Case Studies: We like taking a closer look at ProductCart-powered stores that particularly attracted our attention. Each case study contains information on how ProductCart was used, notes on who designed and customized the store (when applicable), and some comments by our staff. Submit your store for review.
Visit Ankarsrum Original
First Thoughts
This store is all about the product - the Ankarsrum Original stand mixer - and the graphic on the home page immediately draws the attention to it. The site navigation in the header section is simple and clear, following a Web design trend that wants minimalist navigation at the top, and a more detailed, sitemap-like navigation at the bottom of the page.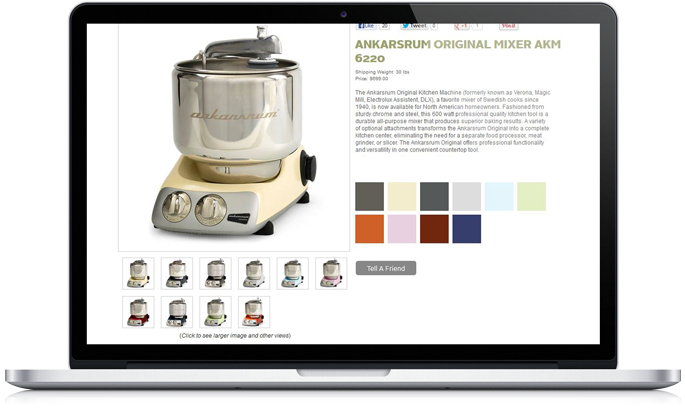 Suggestion: the main graphic on the home page could be turned into a slider, something that the designer already indicated is in the works.
Dealer-only ecommerce system
The Web site works as a brochure for the casual visitor, while purchasing is reserved to wholesale customers only. ProductCart has built-in support for this type of setup, so the designer was able to launch the dealer-only ecommerce system with minimal tweaks to the default features.
The store also features a category for "Parts", which is hidden to the casual visitor and shown only to logged-in dealers. Making it easy for buyers to locate replacement parts is an area where Internet retailers can create a competitive advantage. Sears - for example - has built a large business around this marketing opportunity.

Suggestions
The videos are well done and very helpful. One suggestion: at the time of this writing, the first video in the list is 20 minutes long (history of the product). We would recommend placing a shorter, product-focused 1-2 minute video first, and moving the longer one lower on the page.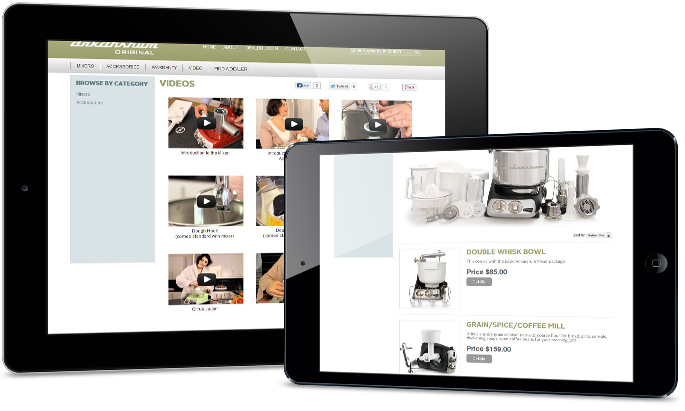 Final thoughts
The store successfully delivers on its mission of presenting the Ankarsrum Original product line as a quality offering. The addition of several videos enhances the user experience: time to turn off the computer and start baking!