The Tasteful Garden - ProductCart Case Study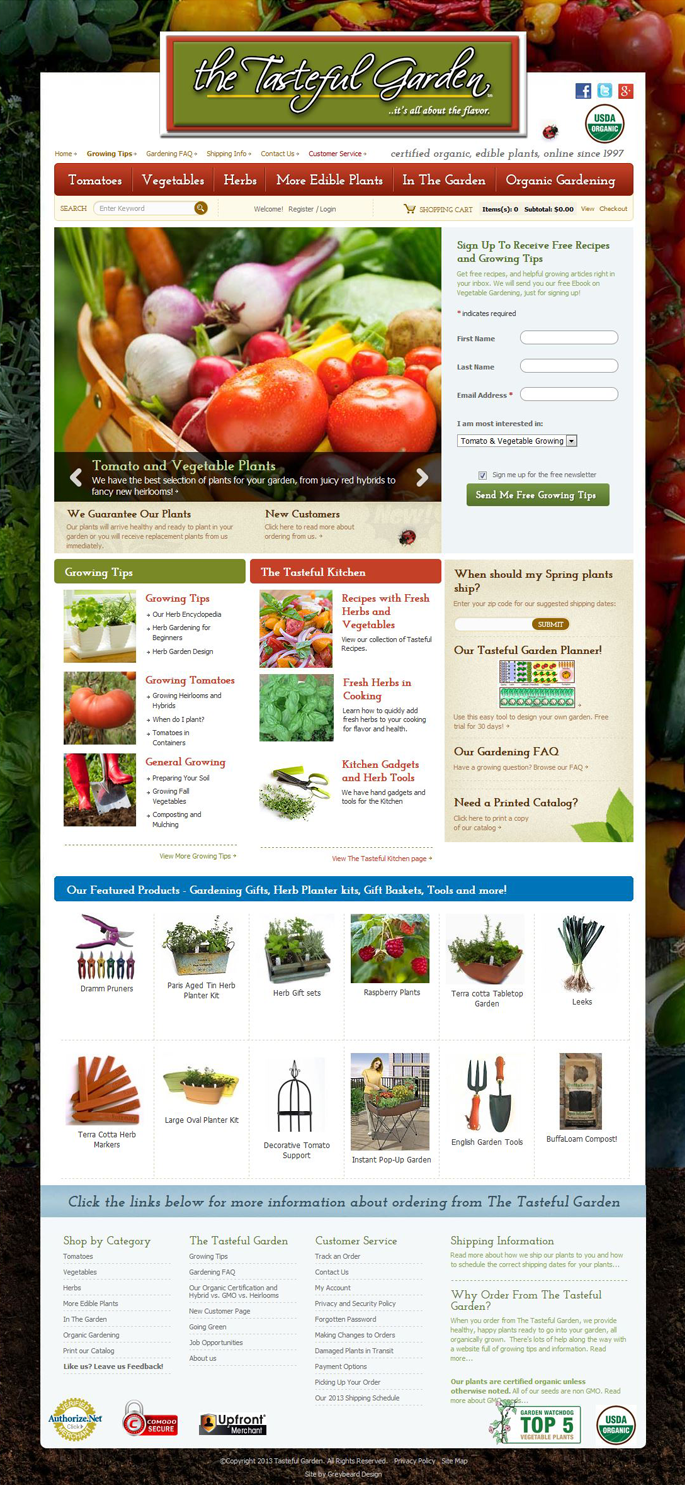 About our Case Studies: We like taking a closer look at ProductCart-powered stores that particularly attracted our attention. Each case study contains information on how ProductCart was used, notes on who designed and customized the store (when applicable), and some comments by our staff. Submit your store for review.
Visit The Tasteful Garden
First Thoughts
The overall design is very warm and inviting. We've always believed that product images should be the focal point of any ecommerce site, and that is certainly the case here: full-width background images are used - a growing trend in Web site design - to embrace the visitor in an appealing, "I can almost taste it" visual experience.
The site is finely polished, so long-time (expert) gardeners will feel comfortable that they are dealing with a merchant that knows what they need, but the novice gardener among us also gets the feeling that we're "at the right place". It's not easy to design a site and store that can appeal to a wide audience with potentially large gaps in product knowledge and experience!
The home page really lets product images speak for themselves, which is exactly what you want on a store where product quality is the top concern. We also liked the central positioning of the 'Free Recipes and Growing Tips' newsletter sign-up form, which conveys both a 'we're expert at this' message and a focus on customer service.
Suggestion: consider embedding one of the site's videos for an even stronger visual impact.
Product Page
Textual information is limited because the focus remains on the product images. A customized, tabbed layout gives easy access to cross-selling products and customer reviews.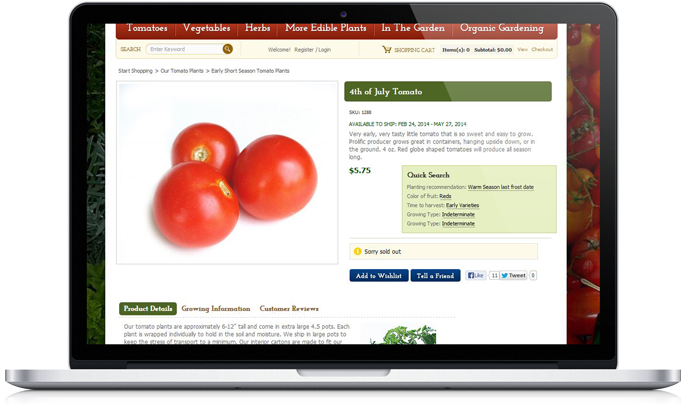 Product Configuration Page
The Tasteful Garden takes advantage of the content management system built into ProductCart to provide a large amount of information, tips, tutorials, etc. in an effort to build reputation, word of mouth, and customer loyalty. They do a great job at that. They also do a nice job cross selling the items mentioned in the content. Optimized content pages were also added to the mobile storefront component.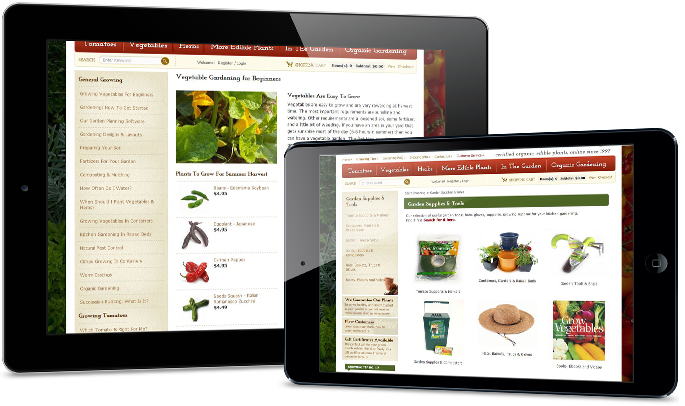 Final Thoughts
The Tasteful Garden does an excellent job at conveying the quality of its offering through a Web store that is well designed, informative, and visually very appealing. The flexibility of the ProductCart platform was leveraged to customize some of the backend features to meet the special needs of this seller of highly perishable items, which are affected by shipping and other restrictions. The mobile storefront component is being heavily used and now accounts for almost 10% of sales. This is a merchant that knows what it takes to be successful in its niche market, and it shows.