ProductCart Shopping Carts
Build a professional online storefront with our
outstanding shopping carts
Own your cart. Control your destiny.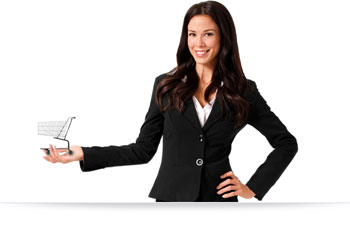 Our PA-DSS compliant shopping carts combine unique ecommerce features, remarkable ease of use, a search engine friendly e-commerce storefront, and quick integration with any Web site. In addition, because ProductCart is a licensed shopping cart solution, you own your shopping cart! That means your ecommerce site is fully customizable, can be hosted on virtually any Windows-based web server (including your in-house, dedicated server), and can be configured to meet your exact needs.
The core shopping cart comes in 2 versions:

Compare the two versions


Compare ProductCart with other shopping carts
Both Customers and Tech Reviewers Rate ProductCart Among the Best Ecommerce Platforms!
ProductCart consistently gets rave reviews! Don't just take our word for it though... check out ProductCart's reviews here.
Get even more value and features with specialized Add-ons
Easily add even more features to our shopping carts by using any of the additional modules that have been developed for ProductCart. Save time on the accounting side thanks to our powerful QuickBooks synchronization tool. Run more effective e-mail marketing campaigns with the MailUp integration. Reach new customers by publishing products to eBay.
Discover these and many other tools for our shopping cart software that can help you make your ProductCart-powered online store even more powerful.
Ecommerce Add-ons for ProductCart
Hosted and licensed shopping carts
Are you comparing ProductCart to a hosted ecommerce solution? Make sure that you do the math right. The monthly fees charged by some of our competitors can quickly make a hosted shopping cart a much, much more expensive option compared to buying a ProductCart license.
In addition, with a hosted solution you typically cannot customize the e-commerce system to make it better fit your needs. So you're stuck spending more, and with a shopping cart program that might not match your growing needs.
Calculate the total cost of running a store with ProductCart vs. a hosted shopping cart system, and make sure you fully understand the implications of using a hosted solution.
Ecommerce Cost Calculator Hosted vs. Licensed Shopping Carts