Connecting with Those Around You
social tools to get connected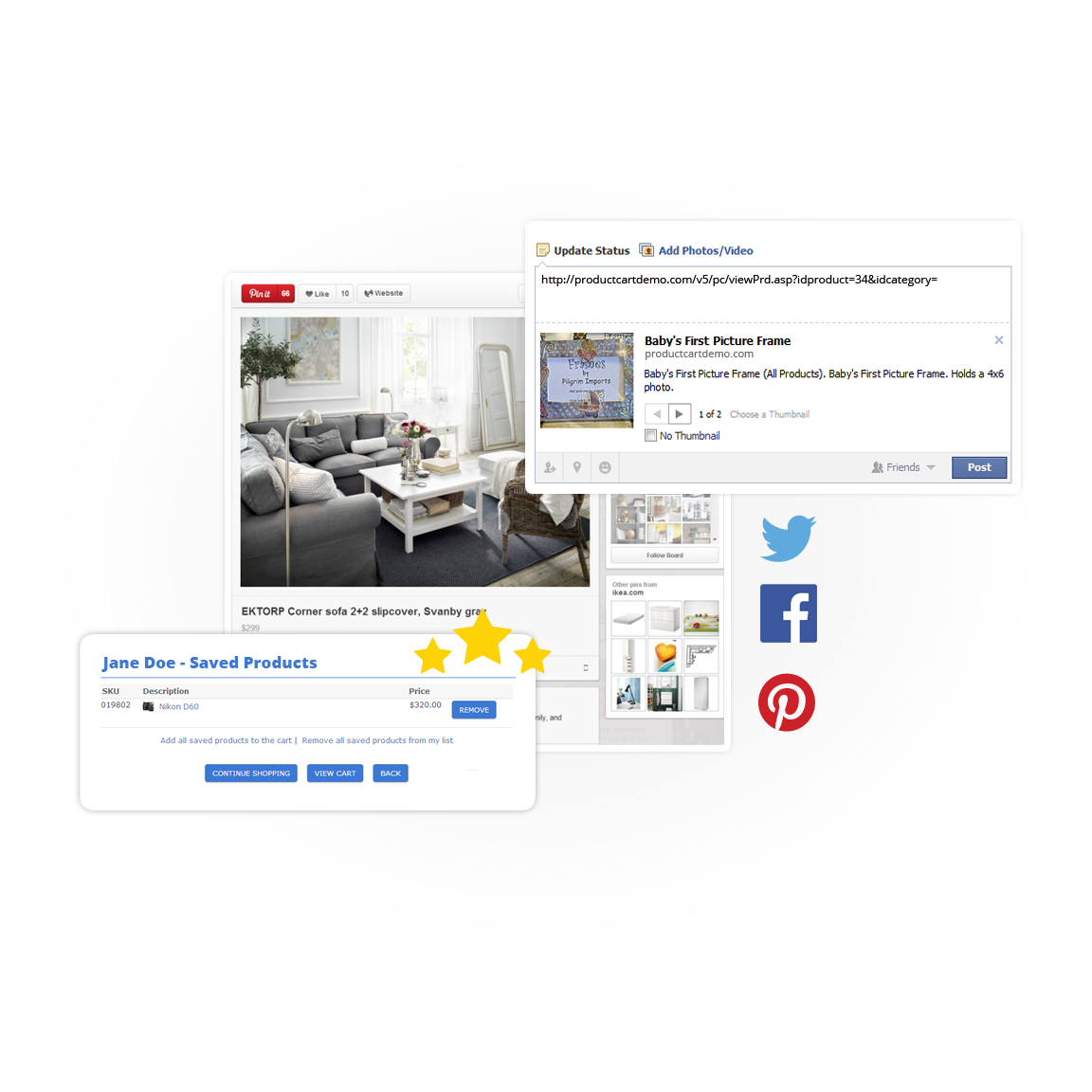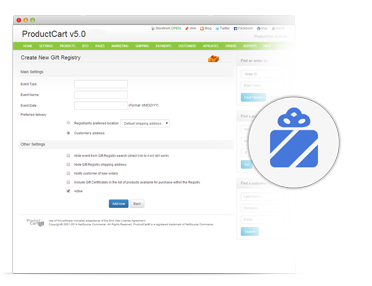 Gift Registries
Your customers can create gift registries and share them with their friends, providing a valuable feature for your customers and a great way to increase your sales.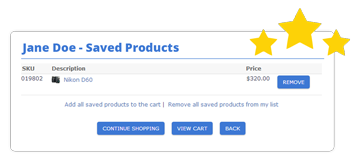 Shareable Wish Lists
From within the product view, your customers can make wish lists, also having the option to share these wish lists with their family and friends.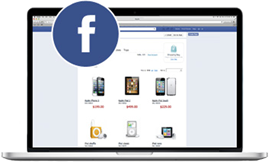 Facebook Store
Facebook is a great way to connect with your customers and potential customers. ProductCart can implement your store right into your Facebook page. This is a great marketing tool, which highly increases your reach to your potential customers.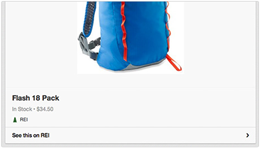 Pinterest Integration
ProductCart integrates into Pinterest with rich pins. When your product is pinned, the price, availability, and other information will be displayed right within Pinterest. These pins link right back to the product where the shopper can purchase it.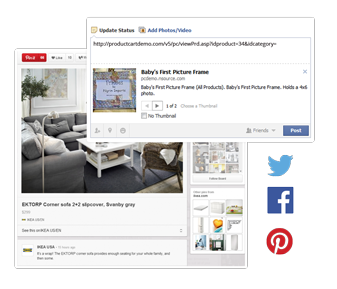 Like. Pin. Tweet.
At store or product level your customers can Like, Pin, or Tweet whatever they find.